Contact Details
Address:
96-102 Great Victoria St, Belfast BT2 7BE
Phone:
+44 (0)28 9023 0700
Office Locations
Belfast (International & City Airport)
Belfast City
Additional Details
About Budget Car Rental
A brand you can trust
Budget Car Rental is Ireland's leading independent car rental company. We are part of the global Budget network of over 3900 locations in 125 countries. Budget Car Rental is a name that people all around the world know and trust.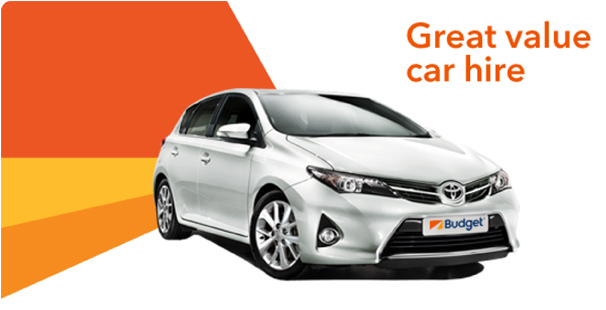 Low Cost Car Hire - without compromising on the service
Budget stands for value and as such our prices are very competitive. We offer an affordable, efficient service delivered in a friendly manner. Budget Car Rental have the experience and knowledge to make your car rental experience in Ireland a pleasurable one.
Hassle free hires - from our convenient locations
Our cars are located very near the rental desks in all locations. Budget Car Rental Ireland have rental desks at all popular locations across Ireland, including airports and major cities (Dublin Airport, Dublin City, Galway Airport, Galway City, Kerry Airport, Killarney, Cork Airport, Shannon Airport, Knock Airport, Waterford Airport, Belfast Airport and Belfast International Airport, Belfast City). Our head office is located in Roscommon. See rental locations for further details.
Save € 's - book online
budget.ie has been taking online bookings since 2000. We aim to offer unbeatable car hire prices as well as giving you the facility to book your car in three easy steps. You can get a free quote and book your car over a secure server. We also offer excellent competitions, and you can sign up to get the latest special offers emailed direct to your inbox!
Contact Us

E-Mail: info@carrentalcouncil.ie
Rent Direct from a Car Rental Council Member
There are many organisations offering car rental services but avoid confusion and for your own protection make your reservation directly with an approved car rental company. The Car Rental Council does not offer a reservation service on this website. However you are welcome to click on any of the member company links to access company websites where you will find contact details and reservation facilities. Click for Guidelines on renting a car in Ireland >>